WaBi Partners with the HiNounou Connected Health Platform to Empower Millions of Chinese Seniors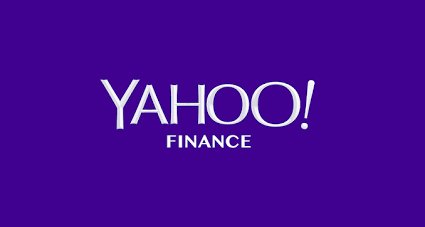 Blockchain-based platforms team up to provide a safe and trusted ecosystem of health insurance, certified goods, and wellness services for the elderly
SINGAPORE, Oct 18, 2018 - Walimai, the safe-product retail channel that utilizes the WaBi token, has announced its strategic partnership and ecosystem integration with HiNounou, a connected healthcare and intelligent data platform. The partnership is set to provide millions of Chinese senior citizens with access to safe, trusted goods and services, including insurance and health products.
The partnership merges the respective ecosystems of both parties, allowing participants of either service to use their loyalty tokens on both platforms. It also allows for Walimai cross-promotion on the HiNounou service, which targets one of Walimai's key demographics - senior citizens. Powered by AI, IoT, blockchain, and genomics, HiNounou's platform and ecosystem features leading insurers AXA and Ping An, who are offering their first dedicated 'insurance as a service' products for Chinese senior citizens.
Current data indicates China has 1.3 billion citizens over 60, equal to 17 percent of the world's total population. According to state projections by China's Office of the National Working Commission on Aging, more than 25 percent of the population will be over 60 by 2030. China faces an enormous challenge in sustaining the provision of healthcare, pensions, and viable insurance, against the background of national productivity concerns and a variety of social and welfare-related issues.
The Walimai-HiNounou alliance creates a unique, safe, and trusted environment, which gives seniors the opportunity to access a rich ecosystem of trusted services tailored to them, ensuring a healthier and more active daily life.
"Our Walimai partnership is another important step in creating an integrated ecosystem of products and services focused on the well-being of seniors at home to live longer, healthier, and happier," said Charles Bark, CEO, HiNounou. "The partnership creates cross-ecosystem interactivity for the WaBi and HiNounou tokens, enabling seniors to seamlessly transact across an extensive range of trusted products and services."
"By linking WaBi in the HiNounou ecosystem, we can provide our selection of verifiably authentic imported goods to one of our main target consumer groups, and help improve their health," said Alexander Busarov, CEO, Walimai and WaBi. "This is hugely empowering for the elderly. We provide easy access to products and services, stimulating both the mind and body, across a variety of activities and interests, allowing seniors to stay engaged in society and lead more rewarding lives."
The WaBi token can be used to acquire products and services on the HiNounou platformm, customized to the needs of seniors, such as insurance, supplements, nutritious foods, wellness classes, and more. HiNounou users will also be able to use the HiNounou token to make purchases through the Walimai safe product retail channel.
Walimai's anti-counterfeiting technology and blockchain-based data platform ensure goods are safe and authentic, while customer data is kept secure, which helps limit fraudulent activity and reduce seniors' exposure to unwanted risks. HiNounou leverages high-tech robotics and healthcare applications to improve the quality of life for seniors, potentially extending the working life of many elderly citizens.
HiNounou has risen to be one of the most promising companies in the healthcare industry. Recognized for its innovation by major names such as Bayer and Intel, HiNounou technology has been showcased at events worldwide (including CES ASIA 2018 and European Economic Congress), had its CEO and founder Charles Bark named one of France's top 3 AI entrepreneurs in China by President Emmanuel Macron, and struck partnerships with major industry names such as ZTE, AXA, and Ping An.
About WaBi and Walimai
WaBi is a token used as a loyalty point in the Walimai retail channel for safe products. Each product in the retail channel is protected with an NFC/RFID label with banking-level security and can be scanned by consumers to verify authenticity. This act rewards them with WaBi, which can be used for purchases. The safe products protected by the labels are available for purchase in multiple stores throughout Mainland China. In December of 2017, WaBi raised 11.5 million USD in funds to grow their retail channel. The retail channel has been growing exponentially, adding new products to the portfolio and striking partnerships with the likes of Network Foods Australia and OneZone Communications. Wabi has been covered by BBC, Reuters, CNET, Business Insider, and more.
https://au.finance.yahoo.com/news/wabi-partners-hinounou-connected-health-110200722.html