HiNounou's chronic disease prevention and management services have in-depth cooperation with ORPEA
HiNounou's chronic disease prevention and management services have in-depth cooperation with ORPEA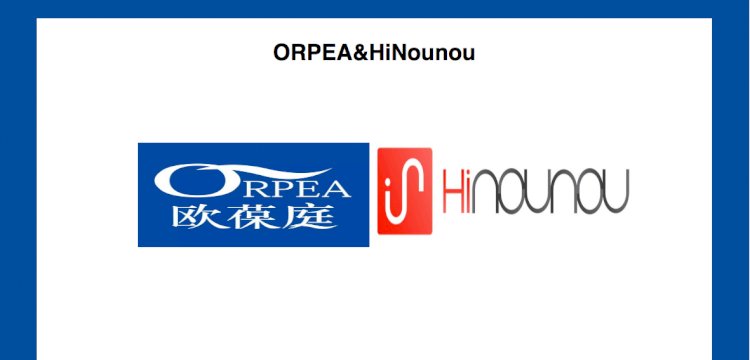 In 2022, HiNounou has reached a cooperation with ORPEA Company, and the OORPEA Nursing Home will use HiNounou 's products, effectively combining modern medical service technology with the old-age security model, and realizing the old-age security model of "treatment with illness and recuperation without disease" Innovation. For the elderly, on the basis of basic life care services, provide services in the prevention and management of chronic diseases .
According to the seventh national census data, my country's population aged 60 and above has reached 264 million. It is expected that this number will exceed 300 million during the "14th Five-Year Plan" period, and my country will enter a moderate aging stage from mild aging. In an age of such a serious population aging, nursing care has become a hot issue of concern to the whole society, but not every elderly person has children to accompany and take care of, so nursing homes have become an option for the elderly.
ORPEA
(Shanghai) Investment Co., Ltd. is the development headquarters of
ORPEA
Group in China. Founded in 1989,
ORPEA
Group is the largest elderly care and rehabilitation group in Europe. It is mainly engaged in medical care-type elderly care institutions, rehabilitation hospitals and psychological rehabilitation centers. It operates 1,114 institutions in 23 countries around the world, with a total of more than 110,000 beds. A comfortable environment, a high-quality team, strict quality control and an atmosphere full of humanistic care are the reasons why so many elderly people choose
ORPEA
.
We all know that with the growth of age , the functions of organs, blood vessels, and muscles will gradually decline. Therefore, compared with young people, the elderly are more likely to be targeted by various chronic diseases. There are many chronic diseases that the elderly are prone to suffer from. The following are some of the more common chronic diseases: ( stroke , diabetes , high blood pressure, heart disease , etc.) . Therefore, it is very important to pay attention to the physical and mental health of the elderly. So having a device to prevent and manage chronic diseases is especially important.
HiNounou is a connected medical and health service and intelligent data platform company . After 12 years of research and development in four countries, combined with advanced technologies such as technology, big data, AI and blockchain, it was launched in cooperation with AXA Insurance and Ping An of China. An innovative suite of comprehensive home health solutions. The smart health kit can detect the physical condition of the elderly every day and identify health risks in advance. The smart health equipment provides 24-hour health monitoring, and there are also affordable insurance services for the elderly.
Next, Hinounou and ORPEA (Shanghai) Investment Co., Ltd. will play their respective advantages to ensure the safety of the elderly, and make them live longer, healthier and happier.