Charles Bark speaks in the Sino-German Start-up Evening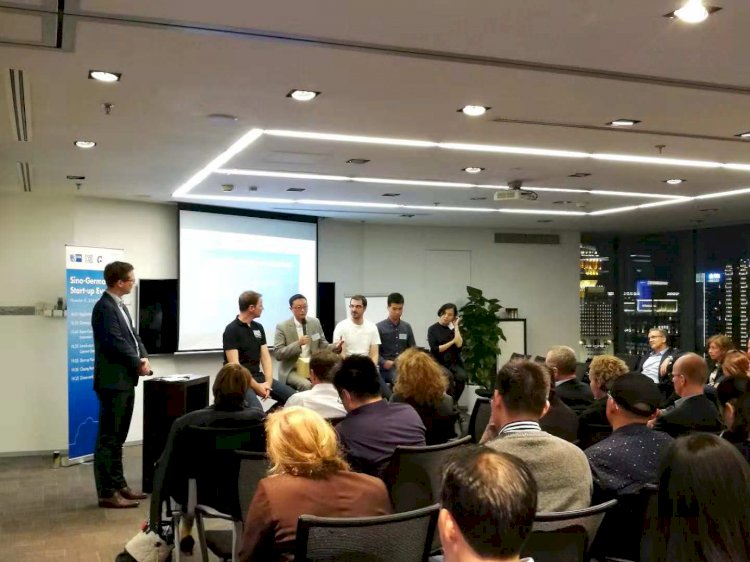 Monday, October 1, 2018 — On Nov. 5th evening, HiNounou was honored to be invited to the Sino-German Start-up Evening co-organized by AHK (German Chamber of Commerce in China) and Bayer Greater China. 
Our CEO Charles Bark spoke as part of the Panel discussion, about HiNounou's innovation, its partnership with Bayer through the Grants4Apps program and the future of Sino-German collaboration in innovation.
This private event regrouped officials from AHK, German Consulate and German delegation for China International Import Expo, as well as heads of German Multinationals and start-ups.
China provides for a grand experimenting groud filled with booming innovations, which offer special opportunities for European start-ups to grow their businesses in the Chinese market. As the Best Digital Health Startup selected by Bayer Greater China, HiNounou deeply believes in the TRIO collaboration of start-up + multinationals + government, with which start-ups can accelerate and better their journeys to changing the world!