HiNounou joined Galen Growth's 2020 HealthTech Cohort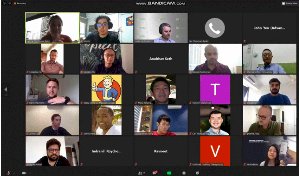 HiNounou is excited and honored to be part of the Galen Growth | HealthTech Intelligence's 2020 HealthTech Cohort.

In this special COVID period, seniors and fragile chronic diseases patients are the most affected ones, which has demonstrated again the importance of disease prevention and health management.

Through this exclusive program, we are looking forward to partnering with our wonderful fellow startups to transform the healthcare ecosystem with technologies, and help seniors and fragile people live longer, healthier and better at home!
ABOUT 
Galen Growth is the leading market intelligence, analytics and advisory firm in HealthTech in Asia Pac, empowering Fortune 500 companies and global investors to fast track their growth strategies. Their mission is to solve healthcare system pain points and create significant financial and social value