Healthcare and Life Sciences Review interviews HiNounou Founder & CEO, Charles Bark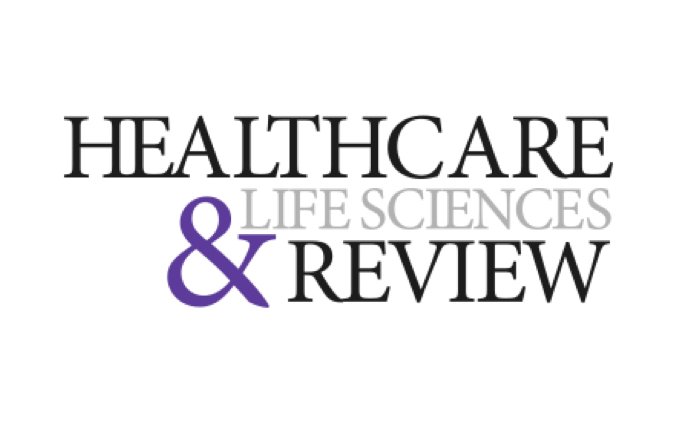 Charles Bark, CEO & Founder of HiNounou, is interviewed by Healthcare and Life Sciences Review, sharing his deeply personal story that led to the genesis of HiNounou, and his vision of enabling seniors to live Healthier, Happier lives while bringing greater Peace of Mind to their loved ones.
Here is the article:
Charles Bark, CEO and founder of HiNounou, shares the touching personal story of what inspired him to establish HiNounou as a complete remote healthcare solution package for elderly people; how HiNounou's solutions cover the key genetic, lifestyle and environment factors affecting healthcare; their unique 'gamification' system to encourage patient adherence; and his ultimate mission to bring 'peace of mind' to elderly people and their loved ones. 
"Our ultimate vision and dream is to empower elderly people to have longer, healthier and happier lives at home."
Charles, could you start by sharing HiNounou's mission?
Our ultimate vision and dream is to empower elderly people to have longer, healthier and happier lives at home, which would also bring greater peace of mind to their children, especially those that live far from their parents.
I would like to start with my personal story because this dream was born from my pain. I have lived in Shanghai for the past ten years while my mother still lived in France. Six years ago, I called my mom to check in on her and I asked how she was doing. She told me she was fine, and not to worry. Afterwards, however, I got a call from my brother and learned that our mother had had a bad fall and had been in the hospital for surgery! This shocked me because I realized that I was completely blind when it came to important health events in her life. We live in a rapidly changing, digitally-connected world, but at the end of the day some things will never change, including the fact that parents generally do not want to worry their children. The second thing I realized was that if my aging mother ever faced any future health issues, finding out after the fact might be too late next time. So being able to be in a preventative mode was key.
So, I had a very simple dream. I am the third generation in my family to build a career in healthcare. My grandfather ran the largest pharmacy in Busan, South Korea, and my mother, who did her Ph.D. in Paris, stayed to become a doctor in France. Previously, I was the CIO of a Japanese pharma company in France. By training, I am an engineer, so for HiNounou, one part of my idea was to develop a health app that works like a weather forecast to provide people like me with visibility on their parents' health, today and in the future.
In order to have both visibility and predictability, we need data. But even today, in the 21st century with all our communication channels and platforms, we lack real-time data on our parents' health. I thought, since there is no good solution on the market, we should create one!
I assembled a team and it actually took us 12 years in total across four countries (the US, Canada, France and China) to accomplish the R&D. We wanted to have that solid technology foundation before starting our commercial operations. Therefore, we launched the company in 2016 in Hong Kong before moving our headquarters to Shanghai in 2017.
Could you please share more about your product offering?
Before we talk about the solution, let us look at the healthcare ecosystem. We have different players and most of the players deliver just one solution. Whether they are product-based or service-based, they still operate in a mono-vertical fashion. We want to be a little provocative and say that it should not be that way. For us, we see health as a result of a number of dimensions: genetics, biology, social environment and living conditions. Genetics and biology are self-explanatory. For the social environment, there are studies demonstrating that loneliness actually affects physical health. 60 percent of seniors in China live alone, so this is an important consideration. For living conditions, this depends on where you live, for instance, Singapore and Shanghai have different environments that impact us in different ways.
HiNounou aims to provide a holistic view of all four dimensions. You cannot do preventative care with only one dimension. Our first challenge was therefore to collect as the most complete and precise data possible. We offer a complete solution package – from risk evaluation to home monitoring to insurance protection.
The first is a gene-testing product co-created with the third-largest DNA testing lab in China, which can evaluate the top ten risks of elderly people including cardiovascular diseases, diabetes, Alzheimer's disease and Parkinson's disease. This is a simple saliva swab test that enables a genetic report to be delivered to the patient.
The second is the mobile connected devices. We have partnered with the second-largest smartphone player in China, ZTE, to design and provide smartphones dedicated to elderly people. As a minimum requirement, for instance, everything is much bigger. We worked with top UI and UX designers to ensure that it is truly senior-friendly. Our HiNounou app is directly preloaded onto the phone at by the phone manufacturer. It also has a unique hardware SOS button on the back on the phone to connect the caller directly to a pre-designated number, which could be a healthcare professional or a loved one. The SOS can also sends the geo-location of the caller. We have already sold 1.2 million of these phones on the market so there is clear demand.
We also offer different types of medical diagnostic technology that connects to our app on the smartphone, such as blood pressure monitors, blood glucose meters others, that can be adapted to the specific needs of the person. The app offers user-friendly interfaces that are suitable for elderly people.
The third piece is the insurance protection. We have partnered with two of the world's leading insurance companies, AXA and Ping An, to deliver accidental and death insurance up to 100 years old without underwriting. This is highly unusual, especially in China, because no private commercial insurance is offered here after the average healthy life expectancy – 68 – because it is deemed too risky. But HiNounou customers will be insured.
There are many digital health app companies, so what differentiates HiNounou from the rest?
There is a fourth aspect to our solution, which is really critical to our success: Gamification. Medtech IoT has not yet proven to work as effectively as we would hope because many people do not use it for more than a few months. Just think about how long the Fitbit craze lasted, for instance. But patient adherence is a problem within the entire industry, this is just human psychology. We need to be realistic about this and recognize that we must empower our users to keep using our app in order to be really serious about healthcare delivery.
We have recently concluded an agreement with Sodexo, one of the major companies in reward and incentive programs, to launch a HiNounou rewards and incentives program. Users will earn Nounou tokens from using our app, which can be exchanged for Sodexo coupons that can be used in over 10,000 venues across China – at convenience shops, chain restaurants and so on. These are real incentives that can be used in the real world!
As a young health tech company, it is also very impressive that you have established strategic partnerships with large corporates like AXA, Ping An and ZTE. How was this accomplished?
One key thing: conveying the dream. That is the key to everything. Then you must speak to "god" – the person at the top of the organization – or nothing happens, especially in Asian countries. Then, when you have the chance to speak to him or her, you will only have two minutes, so you have to be concise, consistent and very sharp in the benefit you can bring to them – not what you want. You have to explain what you can give them and their customers. Then you relate that to your dream.
As an entrepreneur, I think the biggest mistake that we can make when we talk about our company is to try and sell our product or service. We should be selling our dream to impact the world. How many entrepreneurs are driven by a humanistic dream to serve humanity? That is the trigger of interest for these large companies. After you have triggered their interest, then you can discuss the service delivery.
My dream for HiNounou stems from my love for my mother, so it is very easy to be passionate about it. I was also fortunate to meet humanistic and visionary leaders who understood HiNounou's offerings.
Within the healthcare industry, whether they run pharma, medtech or insurance companies, many CEOs do realize that their traditional business models are outdated. Therefore, if you can offer them a solution, a new way of healthcare delivery, they welcome it. The size of the company does not really matter, what matters is whether you really have an innovative solution and can deliver.
This is also why HiNounou spent 12 years on R&D, we did not bring a pitch deck to these investors or CEOs and tell them we wanted to do an app. We had already developed the app and the overall solution offering before we went to them. As just one simple example, we worked very hard to implement an audio user guide in different languages. From our research, we discovered that 60 percent of elderly people's use of an app depends on the audio support because 90 percent of over-70s have vision problems. This is not rocket science but you need a lot of reflection to be able to deliver the right solutions.
We are not offering tools, we are offering a platform for our partners and for us to build an ecosystem to serve elderly patients together. This is why, for instance, AXA has partnered with us and they would like to distribute our products in seven countries in Asia. We help them bring new solutions and models to their traditional businesses.
The vision and the product are great but many tech companies fail when it comes to the commercial model, choosing scale over profitability. How do you and your corporate partners see this equation for HiNounou?
Firstly, the ROI of our business will stem from our strategy and service delivery. We are also focused on the digital aspect of the business, not the healthcare provision side, because the digital side is completely scalable and does not require a lot of capital. You can see our model as SAAS (Software as a Service) or PAAS (Platform as a Service). We run it as a yearly subscription model. Ultimately, what people are buying is peace of mind about their parents' health and wellness.
We believe that our service has the kind of stickiness needed for customer loyalty. The users (elderly parents) use it daily, and their children are the payers, who might also use it daily. There are multiple touchpoints for both groups of users. We also have our loyalty program to engage them. The success and effectiveness of our model will ultimately come from our ability to collect data and convert the resulting knowledge into positive behavioural change.
After all, according to the World Health Organization (WHO), 60 per cent of chronic diseases and 40 per cent of cancer are preventable. The basic risk factors of these diseases are simple: nutrition, exercise, sleep.
Secondly, we also have our data platform. This is a very sensitive issue within the healthcare industry and we are guided by our humanistic philosophy. For us, the answer is clear: The data we collect belong to our users. We are only the stewards of that data. But all that data is valuable so we are able to – with our users' permission – offer them to interested parties. Very simply, each time their data is used, they will receive a pop-up message on their app asking them for permission to share it with a particular third party. If they agree, they will be paid for it with the in-app currency, Nounou tokens, which, as you recall, can be exchanged for the Sodexo vouchers. These are built into the prices we charge companies for accessing the data: we want to make sure our users are rewarded and paid for their data.
We are also considering a third model. In many developed markets, healthcare is highly subsidized, including elderly care. For instance, in France, caregivers for elderly people are a subsidized service. We are preparing to launch a pilot program in France to showcase the effectiveness of our solution as a preventative healthcare solution so that it can be subsidized by the state as well.
Having established headquarters here, what is your international development strategy?
In 2018, we expanded our operations to Singapore, and this year, we entered three more countries: Poland, with the largest hospital group there, Pelion; the pilot program in France as I mentioned; and Thailand, together with AXA KTB, the largest bank there. Our next two countries will be South Korea and Japan and we are already in negotiations with large insurance companies there.
Different countries have different legal environments and healthcare infrastructures so we will tailor our solutions to them. For instance, in France, home DNA testing is not legal so we do not offer our genetic tests as part of the kit. Also, in mature markets with great senior care infrastructure, we can simply plug-and-play but in less mature markets, we have to work with existing players with significant networks on the ground already.
But no matter how advanced their healthcare infrastructure is, the need for more and better elderly care is increasing. Even in France, there are medical deserts where people cannot access the care they need. We can offer our solutions.
To wrap up on a personal note, who is the CEO or entrepreneur that you admire the most?
Elon Musk. As an outsider, he revolutionized and innovated two of the most conservative and traditional industries: automotive and space. That is truly incredible.
Read the original article here: https://pharmaboardroom.com/interviews/charles-bark-founder-ceo-hinounou-china/