HiNounou Awarded as Technology Pioneer by World Economic Forum
HiNounou Awarded as Technology Pioneer by World Economic Forum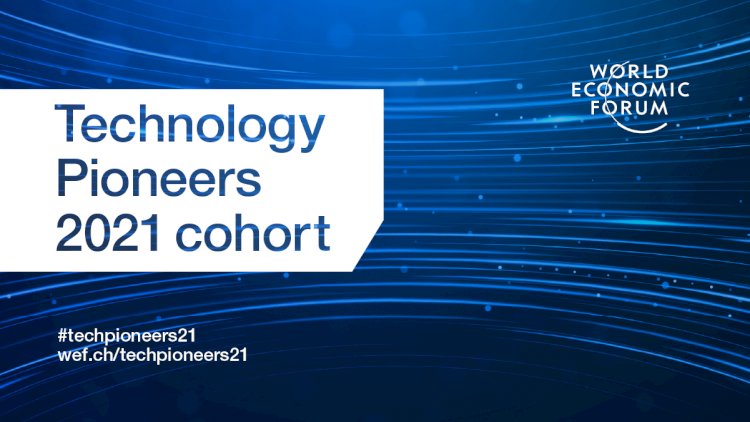 HiNounou Awarded as Technology Pioneer by World Economic Forum
1.The World Economic Forum announced its selection of the 100 most promising    Technology Pioneers of 2021 - companies that are shaping industries from healthcare to retail and many more.
2.This year's cohort includes representation from 26 economies on six continents with reach far beyond traditional tech hubs like Silicon Valley.
3.HiNounou is recognized as unique World Game Changer to foster Healthy Ageing at home, made it to the selection for its contributions in the fields of AI, Blockchain and Genomics to transform SeniorCare, Healthcare and Insurance industries.
4.The full list of Technology Pioneers can be viewed here.
Hong Kong, 15 June, 2021
The Hong Kong corporate with affiliates in Shanghai, France and Singapore that Helps Seniors and Chronic Patients to Live Longer Healthier and Happier at home, was selected among hundreds of candidates as one of the World Economic Forum's "Technology Pioneers".  HiNounou founded by French serial Entrepreneur Charles BARK who was recognized as one of the best AI entrepreneur by President Macron, spent 12 years R&D in US, Europe and China to transform healthcare from disease-specific to preventive patient-centric. With his home connected wellness kit, HiNounou multilingual smart APP collects five dimensions of data into a patient digital twin to mitigate the risk of chronic diseases such as diabetes, hypertension, cardiovascular disease as well as colon cancer.
The World Economic Forum's Technology Pioneers are early to growth-stage companies from around the world that are involved in the use of new technologies and innovation that are poised to have a significant impact on business and society.
With their selection as Technology Pioneer, CEO Charles BARK of HiNounou will be invited to participate at World Economic Forum activities, events and discussions throughout the year. HiNounou will also contribute to Forum initiatives over the next two years, working with global leaders to help address key industry and societal issues.
"We're excited to welcome HiNounou to our 2021 cohort of Technology Pioneers," says Susan Nesbitt, Head of the Global Innovators Community, World Economic Forum. HiNounou and its fellow pioneers are developing technologies that can help society solve some of its most pressing issues. We look forward to their contribution to the World Economic Forum in its commitment to improving the state of the world."
"It's a great honour to be acknowledged as pioneer by the World Economic Forum and I welcome strategic partners and investors to build HiNounou as the best Brand worldwide in AI Preventive Home senior care," said HiNounou's Charles BARK. "It is a confirmation that our AI Blockchain platform ecosystem is among the most unique in the world and can improve life of millions of elderlies and bring peace of mind to their family as well as their healthcare professional caregivers. Our technology can improve Healthy Ageing and Chronic Disease prevention whilst reducing the cost of care and promoting intergenerational solidarity. We look forward to contributing to the Forum dialogues on this challenge."
For the first time in the community's history, over 30% of the cohort are led by women. The firms also come from regions all around the world, extending their community far beyond Silicon Valley. This year's cohort includes start-ups from 26 countries, with UAE, El Salvador, Ethiopia and Zimbabwe represented for the first time.
The diversity of these companies extends to their innovations as well. 2021 Tech Pioneer firms are shaping the future by advancing technologies such as AI, IoT, robotics, blockchain, biotechnology and many more. The full list of Technology Pioneers can be found here.
Technology Pioneers have been selected based on the community's selection criteria, which includes innovation, impact and leadership as well as the company's relevance with the World Economic Forum's Platforms.
All info on this year's Technology Pioneers can be found here:   http://wef.ch/techpioneers21
More information on past winners, information on the community and the application link can be found here.
About HiNounou
HiNounou improves wellbeing of Seniors and Chronic Patients at home with care continuum from Hospital to Home (H2H) including Chronic disease and Cancer risks analytics, home monitoring and insurtech protection services. It is based in Asia and Europe and currently active in 12 countries in 4 continents (www.hinounou.com).
About World Economic Forum
The World Economic Forum, committed to improving the state of the world, is the International Organization for Public-Private Cooperation. The Forum engages the foremost political, business and other leaders of society to shape global, regional and industry agendas. (www.weforum.org).
About the Technology Pioneers
The World Economic Forum believes that innovation is critical to the future well-being of society and to driving economic growth. Launched in 2000, the Technology Pioneer community is composed of early to growth-stage companies from around the world that are involved in the design, development and deployment of new technologies and innovations, and are poised to have a significant impact on business and society.
The World Economic Forum provides the Technology Pioneers community with a platform to engage with the public- and private-sector leaders and to contribute new solutions to overcome the current crisis and build future resiliency.